Rental Philosophy
RE/MAX Bayside Properties Property Management Team is focused on one main objective:
To Excel in Property Management. Good property management is all about strong personal relationships. It's about telling someone that you will do something and then actually doing it, everytime... Whether it is a major task or simply returning a telephone call diligently.
We guarantee that RE/MAX Bayside Properties Property Management Team will only provide you with solutions, not excuses when it comes to the management of your valuable asset and our goal each day will be to provide you with unparalleled service and expertise.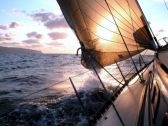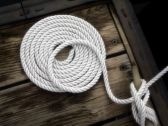 Why Choose RE/MAX Bayside Properties to Manage Your Investment Property?
Four offices located in Redland City - Alexandra Hills, Cleveland, Victoria Point & Wellington Point. Giving your property greater exposure.
We never hand out keys. All inspections by prospective tenants are conducted with a property manager present at all times.
We do random checks on the property, drive-bys to ensure that the external presentation is being kept up to standard and also to check that there are no unauthorized pets on the property.
We conduct quarterly maintenance, safety and condition inspections and send written reports as to the results of these inspections.
We ask for and check up to seven references thoroughly and cross check on an Australia wide database to ensure there are no previous tenancy/debt issues.
We check all rental receipts daily, and follow up with phone calls and letters.
Landlord funds are deposited into your nominated accounts twice monthly if requested and statements forwarded to you.
We include no percentage mark - ups on maintenance & bills and charge no additional fees for organizing maintenance.
We digitally photograph each & every rental property. We place these photographs on the internet when the property is available for rent.
When we let the property there is a letting fee charged of 1 weeks rent plus GST. If the same tenant is in your property for 6 months or 10 years you are only charged this fee once.
Access to your Property Management Department 7 days per week.
Superior Service - We take great pride in our service record. Taking the time to educate owners and tenants alike on what we do is only part of the greater picture. The other side is communication. We are always improving the way we do things and because of this you will see continual improvements in our operations.