Our Philosophy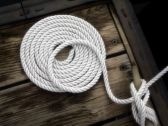 Introduction
Having built a market-leading position on the Bayside with our unrivalled experience and understanding of this highly sought-after market. Our dynamic and enthusiastic team prides itself on continually setting new benchmarks in service and performance. We believe that great service stems from understanding our clients' needs, developing a plan to achieve their goals and delivering results with a positive, pro-active attitude. Our philosophy is not just about selling your home or finding the perfect home for you to purchase. It is about providing the best possible professional service to you, ensuring your repeat and ongoing referral business, as we have enjoyed over the years.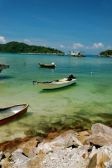 Selling
Currently we have over 30 licensed sales people all striving to get your property sold as quick and painlessly as possible. Select one of our agents and benefit from the awesome sales power of a massive combined database. We are constantly searching for new and innovative ways to market properties and add value with strategies to present the home to the market in the best possible light. These innovations are proven to work, which is reflected by the vast amount of sales concluded each month by our team.
Buying
We believe we are all about building relationships; where our clients know that they can rely on our team to always put their interests first. We know that the people we sell to today will be the same people we will sell for tomorrow. Integrity and professionalism are the keystones to our business. We have quality homes throughout the Redlands from the canals of Raby Bay and Aquatic Paradise to lush acreages in Mt Cotton and Capalaba and an array of new and established homes in Alexandra Hills, Thorneside, Wellington Point, Birkdale, Ormiston, Thornlands and Victoria Point.
Property Management
Property Management is not just about collecting the rent; it is about providing the most comprehensive professional service to property investors. Selection of tenants, payment of property outgoings, organising repairs and maintenance and conducting ongoing inspections are all of paramount importance. RE/MAX Bayside Properties do it expertly. Click on the "For Rent" tab to read our detailed property management philosophy.